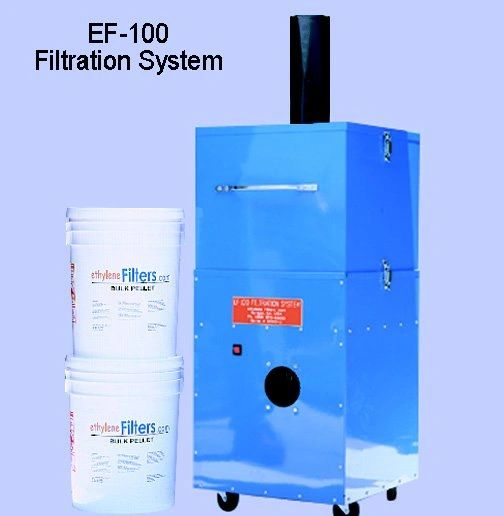 Used in large storage areas. One EF-100 system will cover between 75,000-150,000 cu. ft. of storage space, depending on commodities being stored. In a mixed room of fruit and vegetables, one unit per 100,000 cu. ft. of airspace is recommended. Each unit requires 100 lbs. of pellets.
The EF-100 also does an excellent job of removing airborne mold spores, thereby reducing the spread of decay throughout the storage area. Pellet life depends on the commodities being stored, but ranges between 3-12 months.
Note: The use of propane forklifts or ripening rooms that are not vented to the outside air will greatly reduce pellet life due to the elevated ethylene levels that these operating procedures cause.
Approved for use with organic produce by OMRI